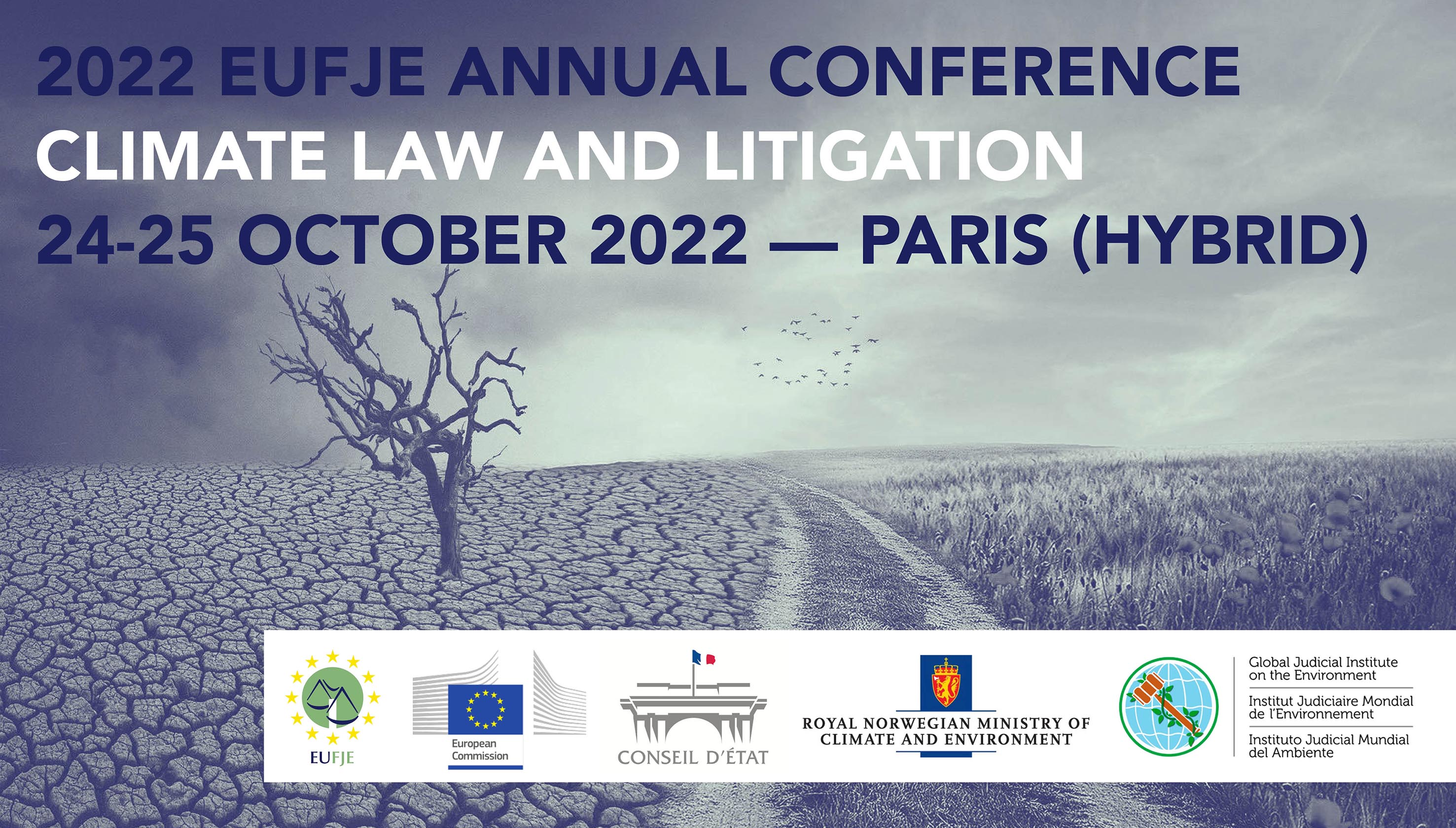 We are delighted to host the annual EUFJE Conference thanks to the support of the Council of State of France on Monday 24 and Tuesday 25 October 2022 in Paris, France. The conference will be held in the General Assembly Hall at the Council of State, 1, Place du Palais Royal, 75001 Paris.
The theme of the conference will be Climate law and litigation.
You can find the program and practical information here.
The program will include speakers from the European Commission, the European Environment Agency, the London School of Economics and Political Science and national climate change case law presentations.
Subscriptions for physical participation have been closed. Online participants are requested to complete the online registration form through the following link: https://forms.gle/ovhtmKLGxSWFL4YLA
As each year we ask our judges to answer a short questionnaire by 31 August 2022.