EUFJE Membership is open to every judge interested in environmental law who is member of the Court of Justice of the European Union, the European Court of Human Rights or a court or tribunal of a Member State of the European Union, a Member State of the European Free Trade Association or of a former Member State of such an organisation, as well as any judicial or judges organisation in one of these states.
Judges or courts of candidate EU Member States can be admitted as observers.
Judges or courts from third states may be accepted as associated members.
Members who retire as a judge can become honorary member.
EUFJE members can be administrative, criminal, civil judges or courts at all levels of the judiciary, experienced or interested in handling environmental cases.
A representative of the European Commission, of the Council of Europe, of the United Nations Environmental Programme and, subject to approval of the General Assembly, other international organisations, can participate in the activities of the association in an observer capacity.

EUFJE currently has members, associated members, honorary members and observers in 43 different countries.

There is no membership fee. You / your court will be part of a network of around 150 judges and courts. You will be supported to take part in our projects and annual conferences. You will be able to benefit from the training materials we produce and the know how we exchange.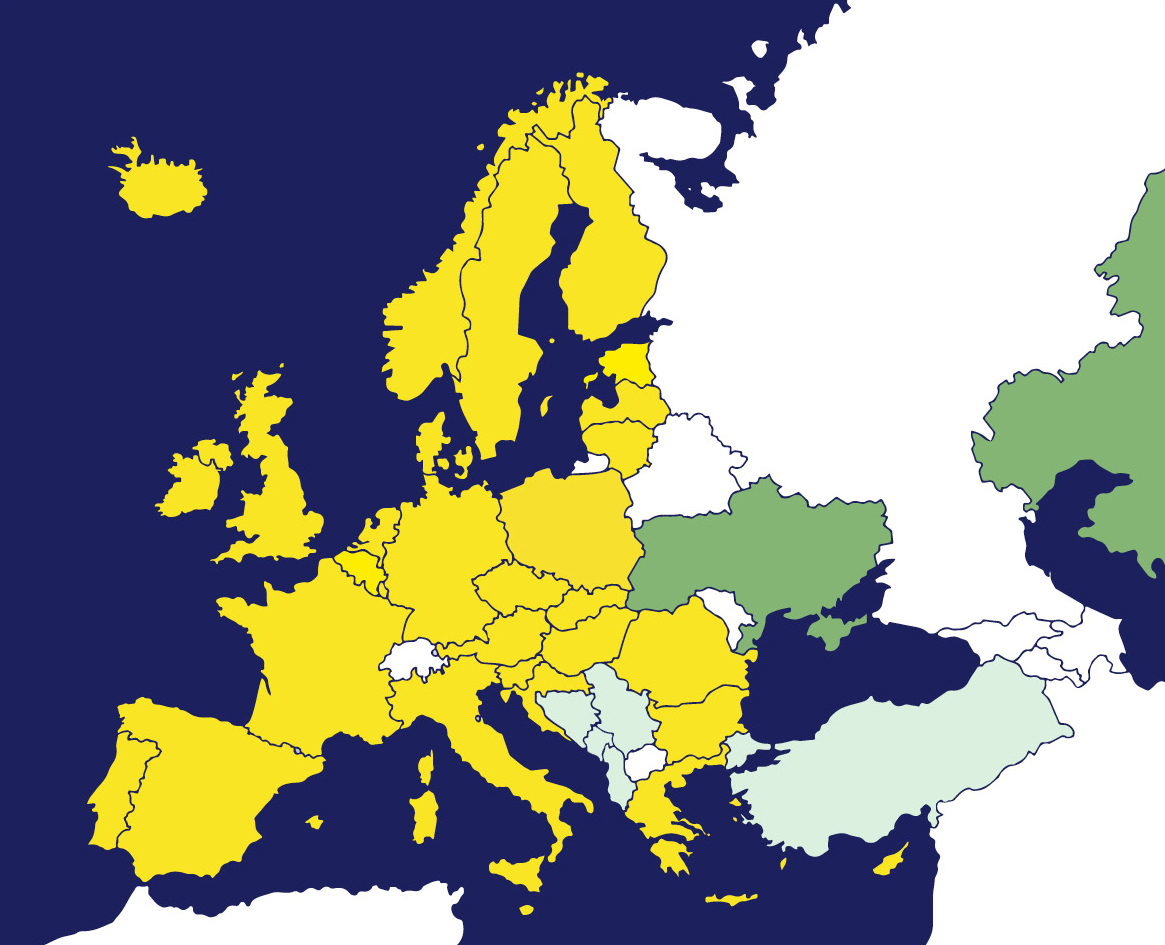 EUFJE Members

Austria
Belgium
Bulgaria
Cyprus
Czech Republic
Croatia
Denmark
Estonia
Finland
France
Germany
Greece
Hungary
Iceland
Ireland
Italy
Latvia
Lithuania
Luxembourg
Malta
Netherlands
Norway
Poland
Portugal
Romania
Slovakia
Slovenia
Spain
Sweden

United Kingdom

EUFJE Associated Members


Australia

Democratic Republic of Congo

India

Israel

Georgia

Kazachstan

Ukraine
Turkey

EUFJE Observers

Albania
Bosnia Herzegovina
Kosovo

Montenegro

Serbia

Nuclear Energy Tribunal

CJEU

OECD

Board of Appeal European Chemicals Agency

If you are interested in becoming a member of EUFJE, please contact our This email address is being protected from spambots. You need JavaScript enabled to view it..